Gallery
Luscious Letters 1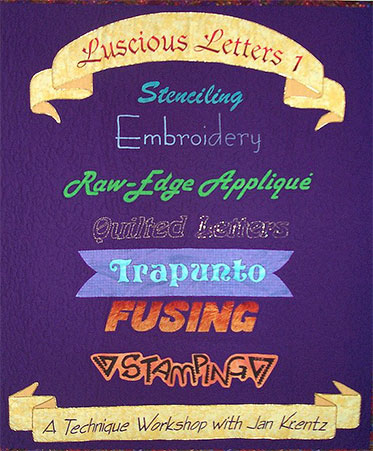 Learn seven different methods to put lettering on fabric -- Stenciling, Embroidery, Raw-Edge Applique, Quilting, Trapunto, Fusing and Stamping. Use these techniques to create any personalized items you wish -- quilts, labels, tote bags, banners, door toppers, and much more!

An additional workshop, Luscious Letters 2, features 7 additional techniques. You do not need to take LL-1 before taking LL-2. All of the techniques are individual methods.

Refer to Jan's Teaching Schedule to find the next Luscious Letters class!