Newsletter
Spiral Lone Star Pattern Pack
I am excited to announce the Spiral Lone Star Pattern Pack is now available!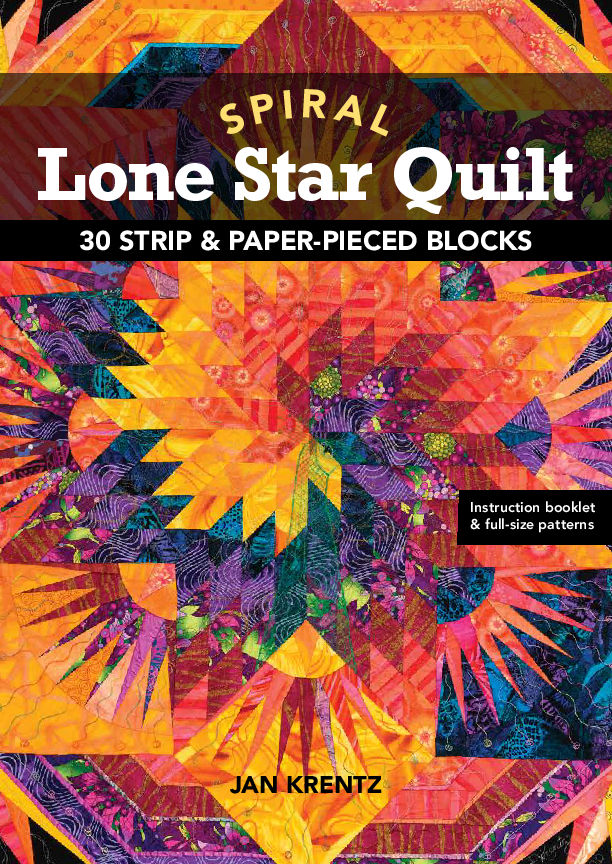 I have completed the entire revision of the original Spiral Lone Star design, including all the notes from classes over the past 20 years!
This new Pattern Pack features full color with six alternative color layouts, full-size patterns for the outside corners and setting squares, including 3 different options for the corner compasses.
The beautiful pattern bundle is available at an affordable low price! Purchase your own Spiral Lone Star Pattern Pack today!
Warmly, Jan