Store
Spiral Lone Star Pattern Pack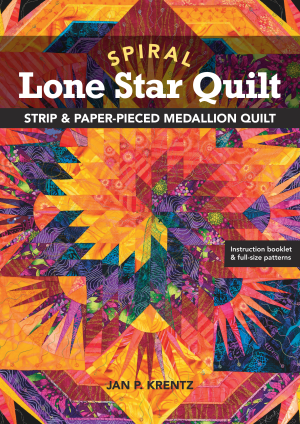 The new Spiral Lone Star Pattern Pack by Jan P. Krentz with C&T Publishing, January 2021.
My book Lone Star Quilts & Beyond was published in 2000, and I have since traveled world-wide teaching the Lone Star techniques. The Spiral Lone Star is the most requested pattern from the book.
ERRATA PAGE: click this link to the publisher: errata
I have refined and expanded the Spiral Lone Star pattern, combining my teaching notes and tips from my workshops spanning 20 years. The new pattern pack features full sized patterns to make a Spiral Lone Star design wall hanging roughly 47"-48" square.
The Spiral Lone Star Pattern Pack features a range of quilting techniques including:
precision cutting, sewing, pressing
strip piecing
spiral design layout
blocking method
simple embellishment technique
foundation piecing 8 quarter-compass setting squares and
three options for the foundation-pieced 4 outer corner compass units.
Y-seam assembly tips to insure a beautiful flat Lone Star center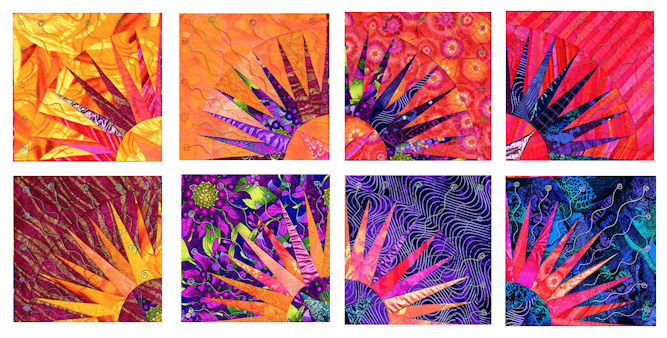 I am sharing my tips for success with you in this new, fully updated Pattern Pack! Thousands of students have successfully sewed their own Spiral Lone Star quilts.
To celebrate the release of the Spiral Lone Star Quilt Pattern Pack, I am sponsoring an online Quilt Along beginning March 5 — April 16, 2021. The Quilt Along will be posted in several places:
Jan's Newsletter: https://www.jankrentz.com/newsletter.php
Instagram: https://www.instagram.com/jankrentzquilts/
Facebook: https://www.facebook.com/JanPKrentzDesigns
Please join me, and enjoy sewing your own Spiral Lone Star Quilt! Warmly, Jan Krentz

Other useful tools for sewing your Spiral Lone Star design:

$

19.95
---