Gallery
Dancing African Ladies - Framed Diamond quilt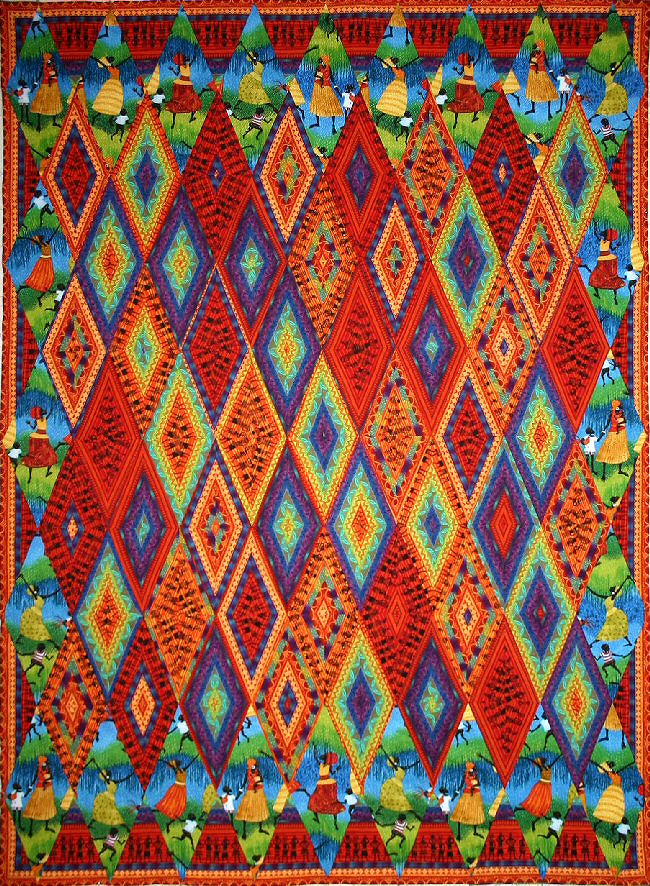 This is a great design featuring two compatible fabrics - an exciting stripe, and a large-scale print. Cut the stripe using the Fast2Cut Quarter-diamond ruler, sew the central seams, and fussy-cut the large-scale fabric with the 6-1/2" Fussy Cutter Diamond ruler, selecting your favorite images! Optional: use some of the stripe, or a third fabric to finish the design with an outer border.
The pattern is found in my book, Quick Diamond Quilts & Beyond. Happy sewing!
Jan's Note: Although there is a link just below for a workshop - this quilt is not yet offered as a workshop. There are many workshops on the linked page for you to select. Thank you for your interest!