Gallery
Monet's Water Lilies Diamond Quilt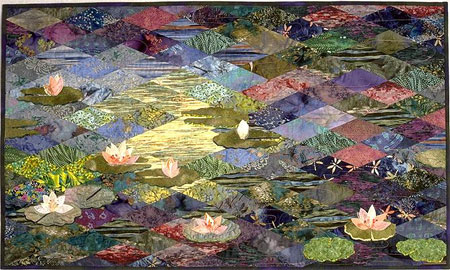 Learn to piece grain line straight diamond backgrounds to create your own "watercolor" quilts that look like Monet's famous paintings! Use your collection of textured, patterned, and printed fabrics like paint, and create lovely water-colored compositions of diamonds. The impressionistic style holds the eye, soothing and stimulating your imagination.

You will determine the finished size based upon intended use of the fabric portrait.

Refer to the next page for fabric tips and additional Monet paintings.

See an Autumn themed quilt using the same techniques!