Gallery
Colorwash Diamonds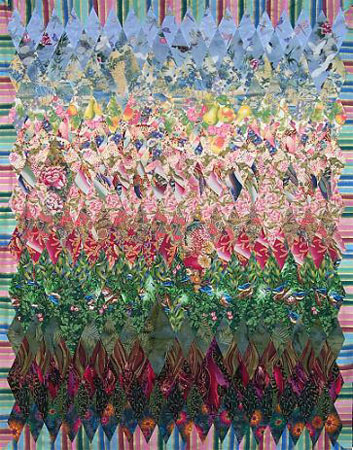 Use your fabulous collection of textured, patterned, and printed fabrics like paint, and create lovely water-colored compositions of diamonds. The impressionistic style holds the eye, soothing and stimulating your imagination. These "textile portraits" are lovely designs in themselves, or glorious backgrounds behind other scenes. Finished quilt size is based upon intended use of the fabric portrait.

Colorwash Diamonds Supply List
Colorwash Lone Star Supply list Quilt Gallery:
Colorwash Lone Star Quilts and Colorwash Diamonds Quilts.
Colorwash Monet Water Lily quilt
Visit Jan's Calendar for the next Colorwash Diamonds Workshop!