Gallery
Autumn Leaves Colorwash Diamonds Quilt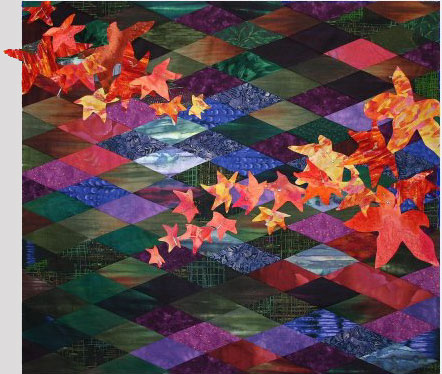 Featured in Quilter's Newsletter Magazine, Oct. 2005 – This Diamond quilt with an Autumn theme features the same technique seen in the Monet Water Lily quilt.
The finished size is easily adjusted - make it larger or smaller according to the desired use of the quilt.
All of the cutting and piecing techniques for diamond quilts like this one are featured in the book Diamond Quilts & Beyond. You will also want to cut the fabrics with the Fast 2 Cut ® 45 degree Fussy Cutter Diamond rulers.