Gallery
Plaid Hunter Star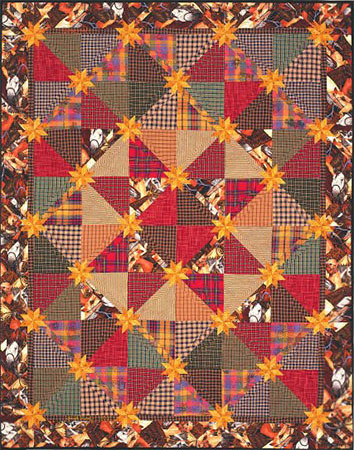 This traditional Hunter Star layout features a "star-within-a-star" variation, achieved with the layout of light, medium, and dark blocks. The background fabrics are warm plaids and stripes in tones of brown, tan, red, green & blacks, with the stars being two tones of gold.

You can see a variation of this same quilt layout, the Springtime Hunter's Star which features the quilt, above, made with soft greens and blues.

Don't miss the Teal & Purple Batik Hunter Star, which is the same quilt (without a central star) featuring bright batik and tropical fabrics with bold orange & fuchsia stars and a tropical border fabric.

See Inspiring photos of Jan's Students' quilts!

See Jan's Teaching Schedule to locate the next Hunter Star workshop.